5 Easy Ways I'm Implementing Sustainable Habits
Almost every single day I scroll through social media I see discussion about sustainability, but what does that really mean? I'm no environmentalist but to me it means making choices that support the longevity of the planet. I totally realize this looks different for everyone! We aren't all going to make the choice to carry tumblers and glass tupperware around wherever we go to avoid using to-go containers or commit to a plastic free lifestyle overnight. For me it's about incorporating simple and small changes one at a time until they become a habit and then challenging myself to the next level!
Here are some of my sustainable habits: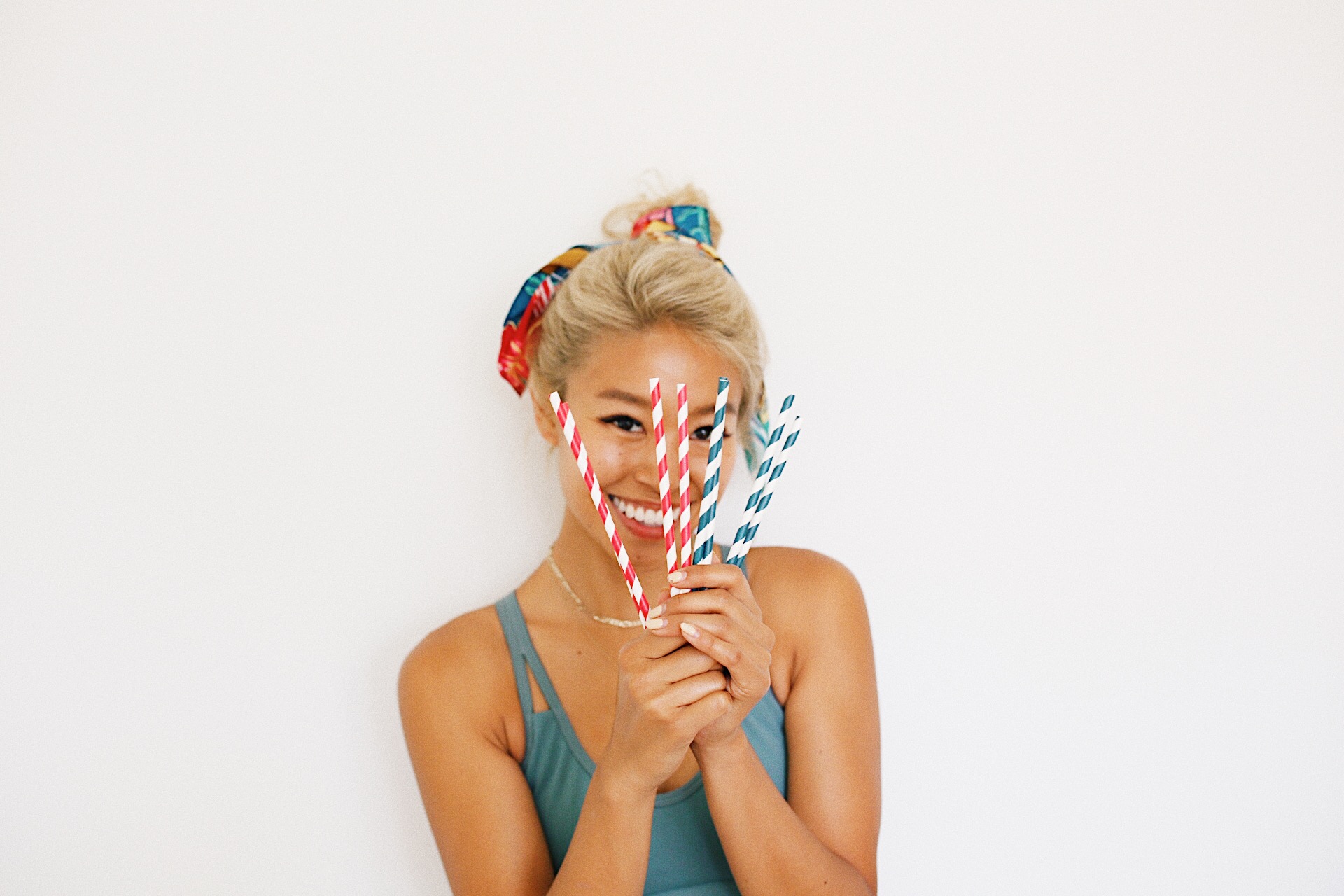 Hello paper, stainless or glass!
This is easy to hop on board because you can buy reusable straws everywhere these days plus they are cayooOt! You might notice coffee shops and chain restaurants are no longer offering plastic straws and the ones that do use glass, paper or aluminum ones. Order online here for glass, or stainless steel!
Eco Friendly Beauty Products!
Biossance is clean and plant based!
Biossance is doing amazing things lately! It's one of my all-time favorite sustainable beauty brands. I've told you guys before but it's what I turn to when my skin acts up because their ingredients actually soothe it. They've blacklisted over 2000 commonly used ingredients and landed the stamp of approval for Sephora's new 'Clean at Sephora' seal. The squalane oil found in every product is derived from sugar-cane not shark liver which is an amazing plant based and sustainable alternative! Not to mention their recyclable and chic packaging, including the tree-free outer cartons made from sugarcane paper!
Two of my favs are the 100% Squalane Oil and the Squalane + Phyto-Retinol Serum!
The squalene oil is weightless and I like to use it for facial massages. Not only does it glide effortlessly but it helps lock in moisture, calm irritation, and leaves your skin feeling suuuper smooth.
The Squalene + Phyto-Retinol Serum is a creamy lightweight serum made up of Bakuchiol - a plant based alternative to Retinol and helps even out skin tone and reduce the look of lines and wrinkles. I love the smell too!
I talk about my other must-have Biossance products here
Support sustainable clothing brands
I basically live in gym clothes so I feel good wearing Adidas wanderlust x Parley collection. The Save the Oceans campaign is something I can get behind 100%. They've created products made from plastic trash collected from beaches, turn it into thread and into clothing.
Feed Monks left over veggies
I don't really have any use for a compost sooo instead I give my veggie and fruit scraps to Monkey my bunny! He is such a little muncher when it comes to carrot tops, kale stems, radish leaves etc. He is the perfect little food waste minimizer!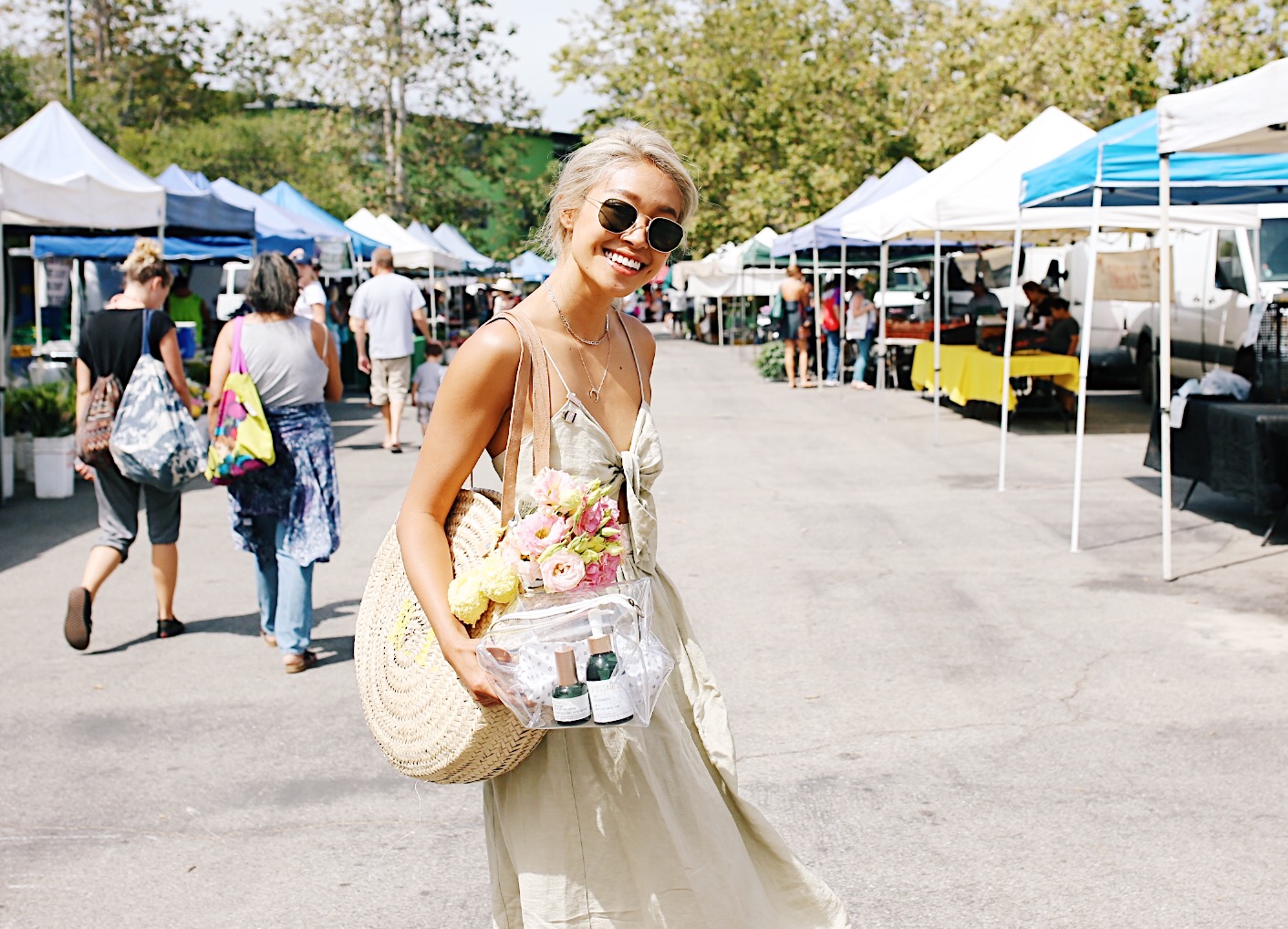 and remembering to bring them for groceries! >.<
I feel like this is a no-brainer these days, but remembering to bring them on your grocery trip is a different story haha! I'm guilty of forgetting them one too many times, so I leave a few extras in my car and write it at the top of my grocery list :)
I also started using sustainable and eco friendly cleaning products at home and since I recently got my own in-house laundry I'm looking to swapping out dryer sheets for wool dryer balls and also got Simba a eco friendly doggie bed! Tell me in the comments what your habits are to sustain this beautiful planet!
Xx.
Remi