Before & After using BioClarity skin care!
Hey guys!
I finally have a proper update for you after using BioClarity for a few months! Back in September I made a switch to my skin care routine due to the breakouts I was dealing with around my forehead and cheeks (before photos down below). I know healthy skin starts from within (staying hydrated and nourishing your body with plenty of vitamin and mineral rich foods, etc) but sometimes my skin can STILL react due to stress or travel and I would have to say mine was going through that all.. I had heard a lot of great reviews on BioClarity's 3 step skin care line, so after getting my hands on it and testing it out, I'm excited to finally share my before and after with you all!
I have sensitive- combination- skin and during the time of the month I am more on the oily-er side. I'm not going to lie I was nervous trying a "acne fighting" 3 step system because in the past, they have been way too harsh on my skin - causing dryness, rough texture, redness and overall irritation. So naturally I started slow to make sure my skin wouldn't react- I used BioClarity as my AM skincare and once I saw that my skin was not drying up, I started incorporating it at night- as recommended. I was really surprised to see how gentle it was on my skin overall.
The 3 Step System consists of: 1) Cleanser 2) Treatment 3) Restore.
Step 1! Cleanse. This Cleanser consists of calming detoxifiers like chamomile and green tea with soothing ingredients like cucumber too. It gently and effectively took off all my make up while not being overly drying.
Step 2! I used the Acne Treatment Gel sparingly in areas where I was breaking out or felt like a breakout was coming. The salicylic acid helps calm, soothe, and refresh the skin. I didn't want to spread this all over my face due to it being more on the sensitive side.
Step 3! Restore has Floralux (formed from chlorophyll) and gives the gel a green pigment. I loooove this stuff! The gel restores, detoxifies, protects healthy cells, provides antioxidants, vitamins and helps heal your skin. My skin always feels so hydrated and GLOWS after I'm done! ahHHH~~
The Results!!! (3 months apart)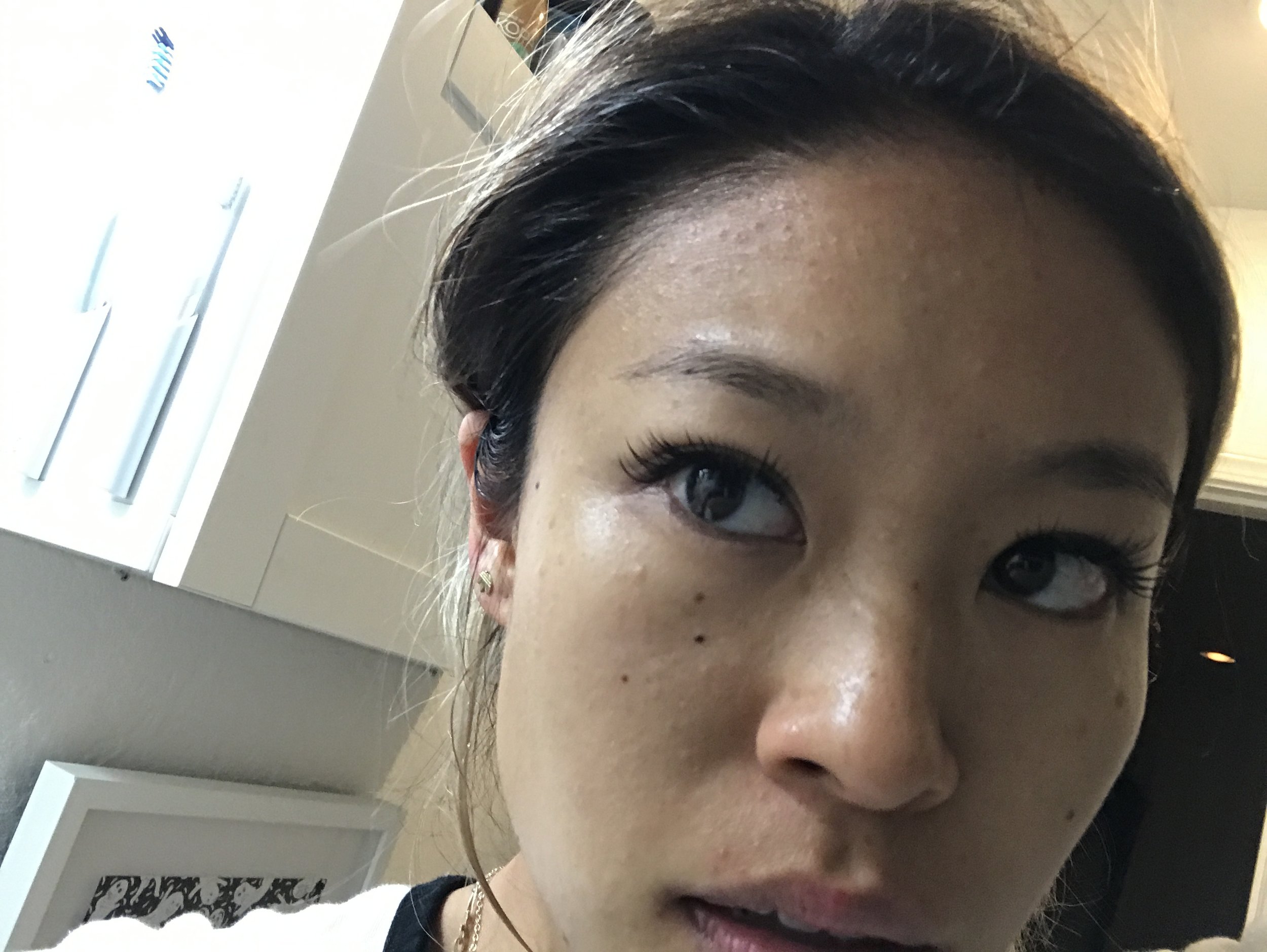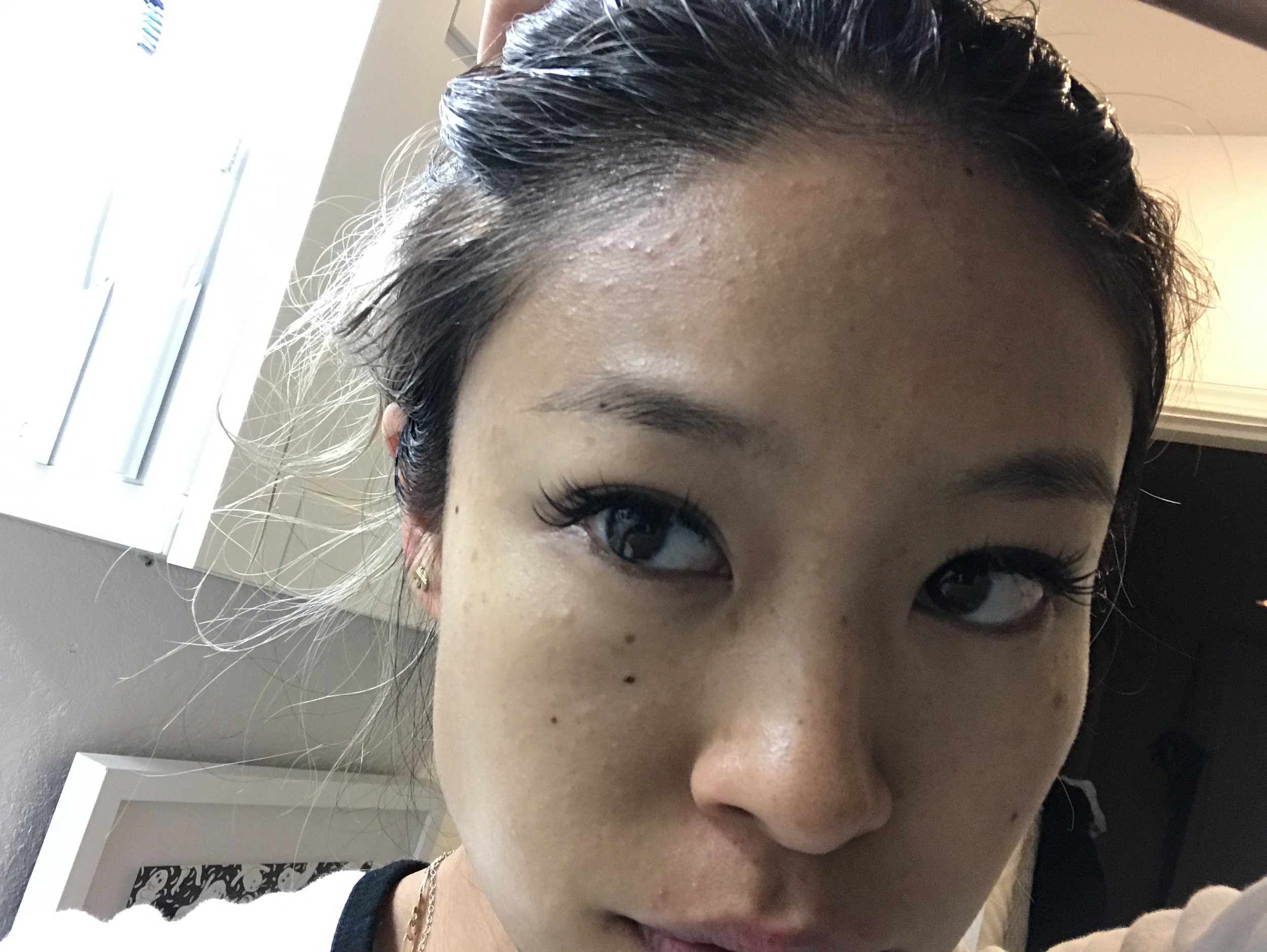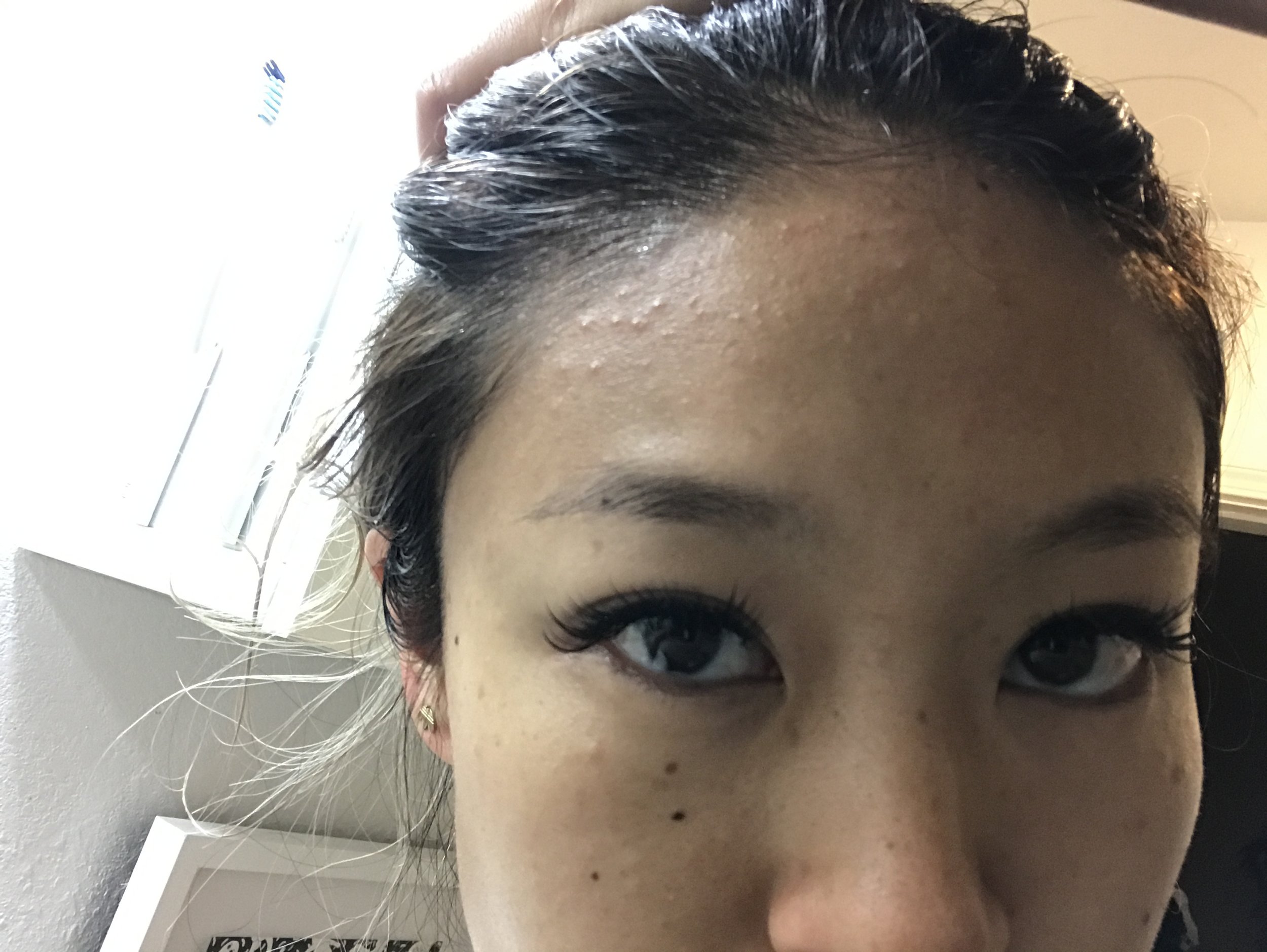 BEFORE: (Sept 2017) WHEW! Can't believe I'm posting this hideous pic of me LOL but this is as real as it gets y'all. This is how my skin reacts to STRESS, HORMONES, and IMBALANCED DIET. I def had to do something about the breakouts around my forehead, uneven color, texture issues and how it looked SO DULL. Send HAALP.
AFTER: (Nov 2017) Another not -so -great selfie BUT..! So much improvement! After just a few uses of the new routine, my skin looked and felt wayyy more hydrated and glowy. The breakouts went down within a week too. And what's crazy is that I haven't broken out SINCE. I guess taking preventative measures really does pay off. I love being able to leave the house without any face make up on and just having skin that is glowy and healthy - that's what I strive for! Even on days I wear make up- my foundation goes on a lot smoother. Self- care is the best care! Overall I'm so happy I discovered BioClarity.
Thanks for reading!! hope you guys enjoyed this post xx
Remi
*As I shared on IG as well, you can get 50% off BioClarity's 3 step system using the code RRAYYME at checkout! BioClarity is vegan, cruelty free, and toxic free.